The ad MERCEDES-BENZ Atego 1224L Open Side isothermal truck has been sold and is not included in the search!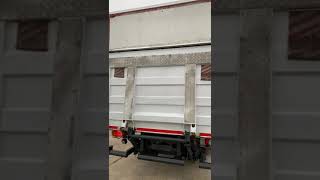 1/20
Model
Atego 1224L Open Side
Year of manufacture
02/2009
Location
Lithuania
Ginduliai
Truck body
Body dimensions
7.18 m × 2.52 m × 2.51 m
Cabin
Cruise control (tempomat)
Electrically operated mirrors
Condition
Technical inspection valid till
2022-05-10
Mercedes Benz Atego 1224L 4x2
Manual gear box
494.180km ( Milleage history )
Cargo space 7180x2520x2510mm
Tyres remaining 60/70%
Front spring / Rear air suspension
Tyres 265/70 R19.5
Total weight 11990kg
Lift Zepro 1500kg with remote control

*****

Please ask for more information, Video / WhatsApp / Viber / +370 604 25183 / or send email request.

We deliver and ship our trucks Worldwide, Please ask for rates!
Mercedes Benz Atego 1224L 4x2
Mechanika
494.180km ( Ridos istorija )
7180x2520x2510mm
Padangų likutis 50/70%
Padangų dydis 265/70 R19.5
Bendroji masė 11990kg
Liftas Zepro 1500kg su distanciniu

*****

Lietuvoje neeksploatuota.

Daugiau informacijos, Video / WhatsApp / Viber / +37060425183.

Organizuojame technikos pristatymą į kitas šalis ar jūrų uostus.